celebrate with us!
WEDDINGS, BAR MITZVAHS, CORPORATE MEETINGS, BIRTHDAY PARTIES… WE DO IT ALL!
ENGAGE, EMPOWER INSPIRE. OUR BUSINESS IS BASED ON SOCIAL EXPERIENCES. WE THROW EVENTS TO CONNECT PEOPLE.
We destroy apathy for a better planet. Whether you are looking for a venue for your next celebration or you are interested in having us come to you and cater, we have you covered. We provide catering and private event booking services at our brick & mortar location and around the entire State of Vermont.
We are located at 400 Pine Street in Burlington, VT in the beating heart of the South End Arts District. The former industrial warehouse we inhabit has been converted into a multifunctional performing arts center, bar and restaurant. We host intimate gatherings of 25 people right on up to large indoor/outdoor festival style events with multiple bars and stages and the ability to host up to 3,000+ people.
The creative, eclectic vibe is largely thanks to the spirit of the neighborhood with glassblowers, woodworkers, welders, painters, wine purveyors, bakers, baristas and sculptors - the most inspiring people we know - not accidentally nearby. Many of these fine folks helped create the space we inhabit today. We can accommodate parties of 25-300 in our event space. If your event is expected to have more than 330 people, the only way we can entertain is by expanding outside. These larger events are possible and exciting but require a longer planning time and incur greater costs.
From weddings to fundraising dinners to bar/bat mitzvahs to corporate meetings... we have been the venue for every kind of private event.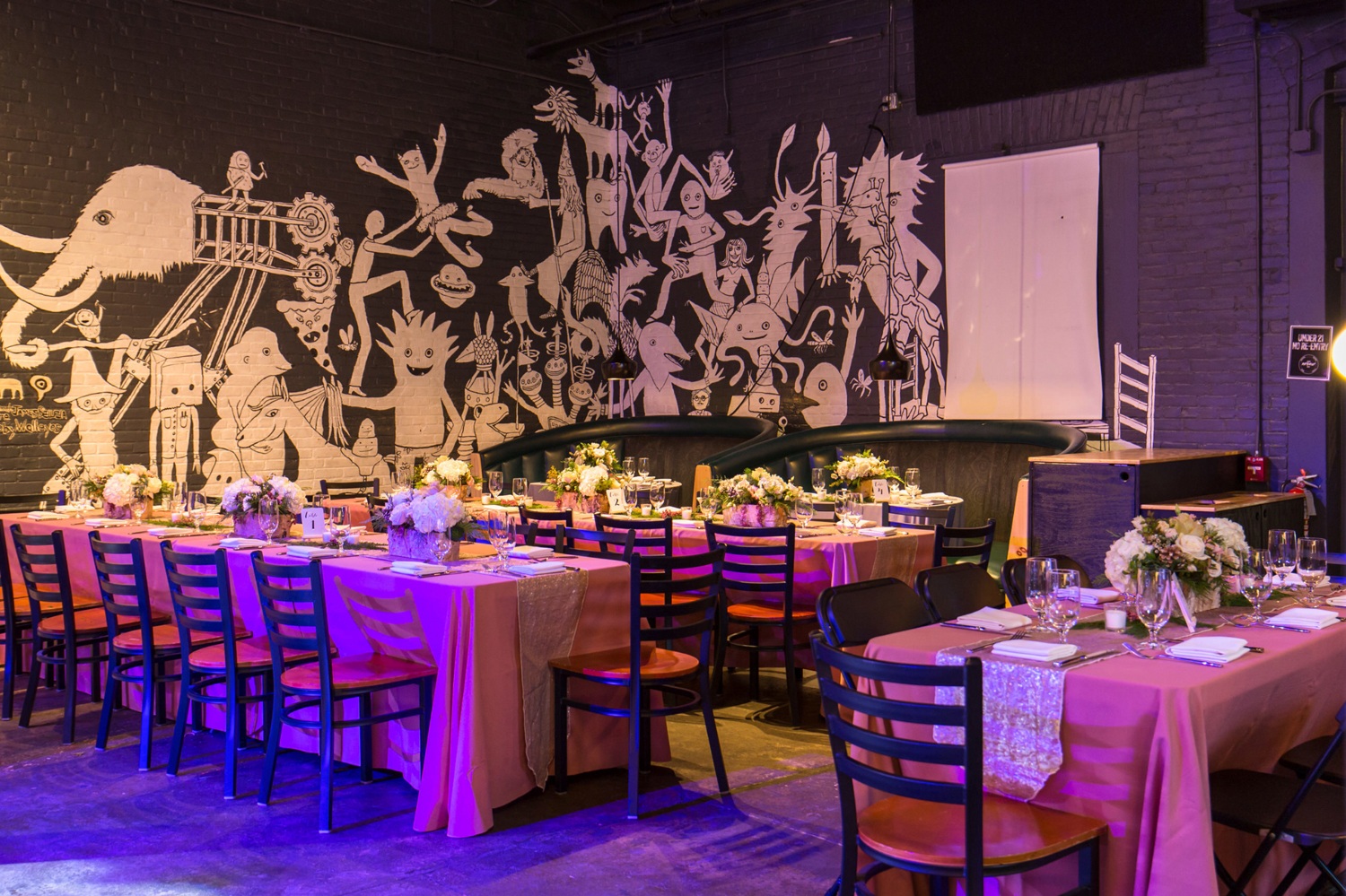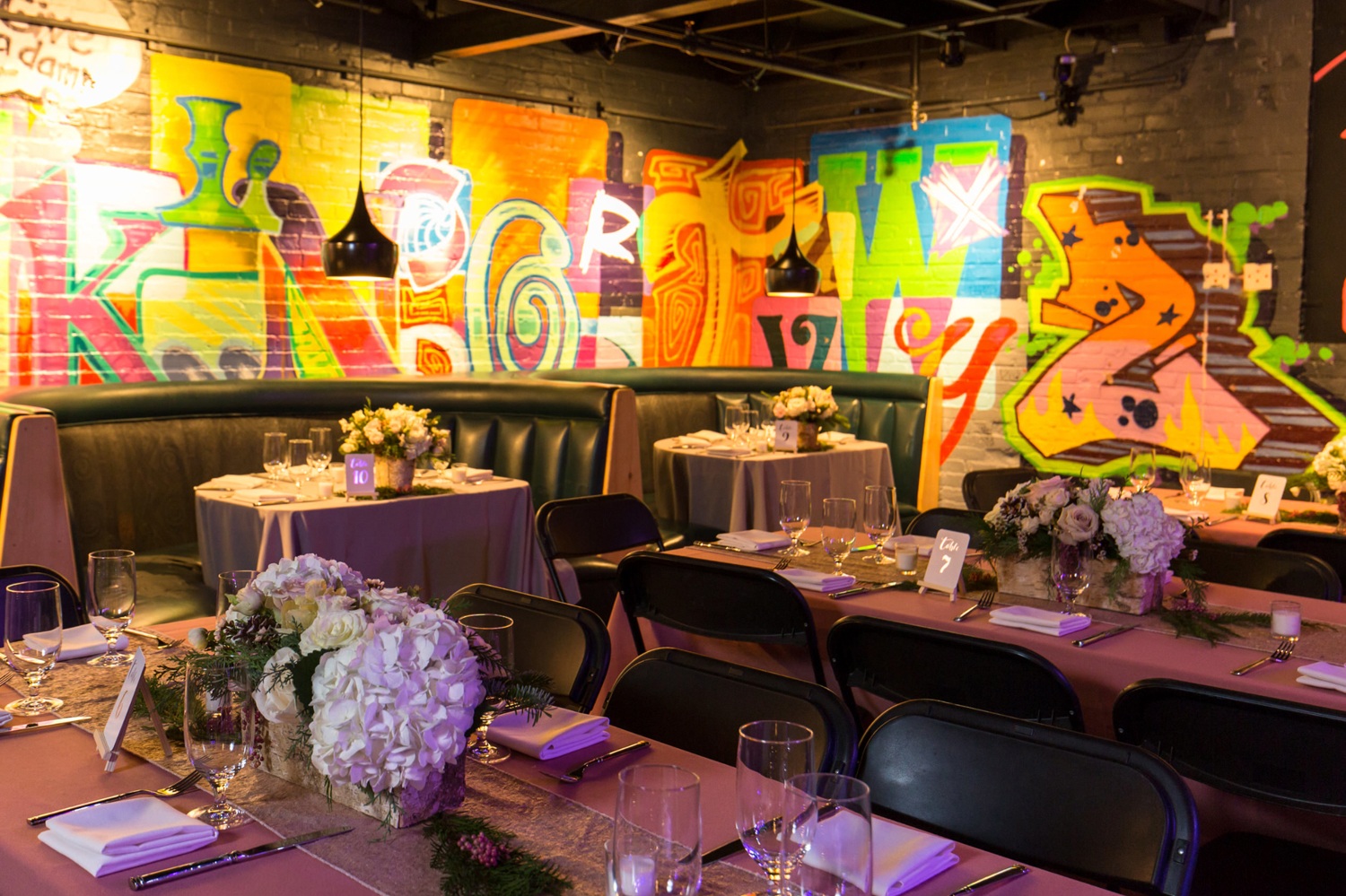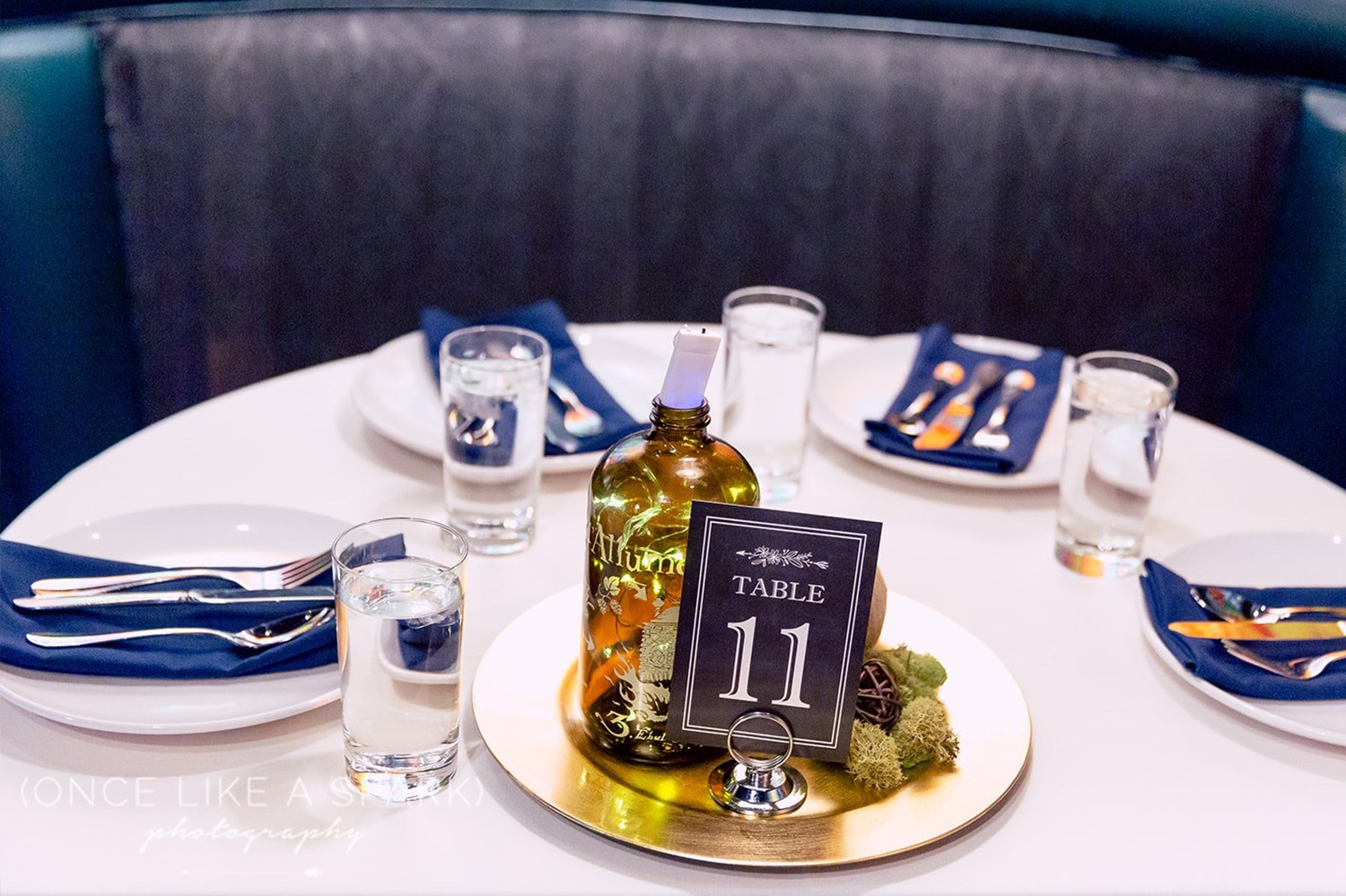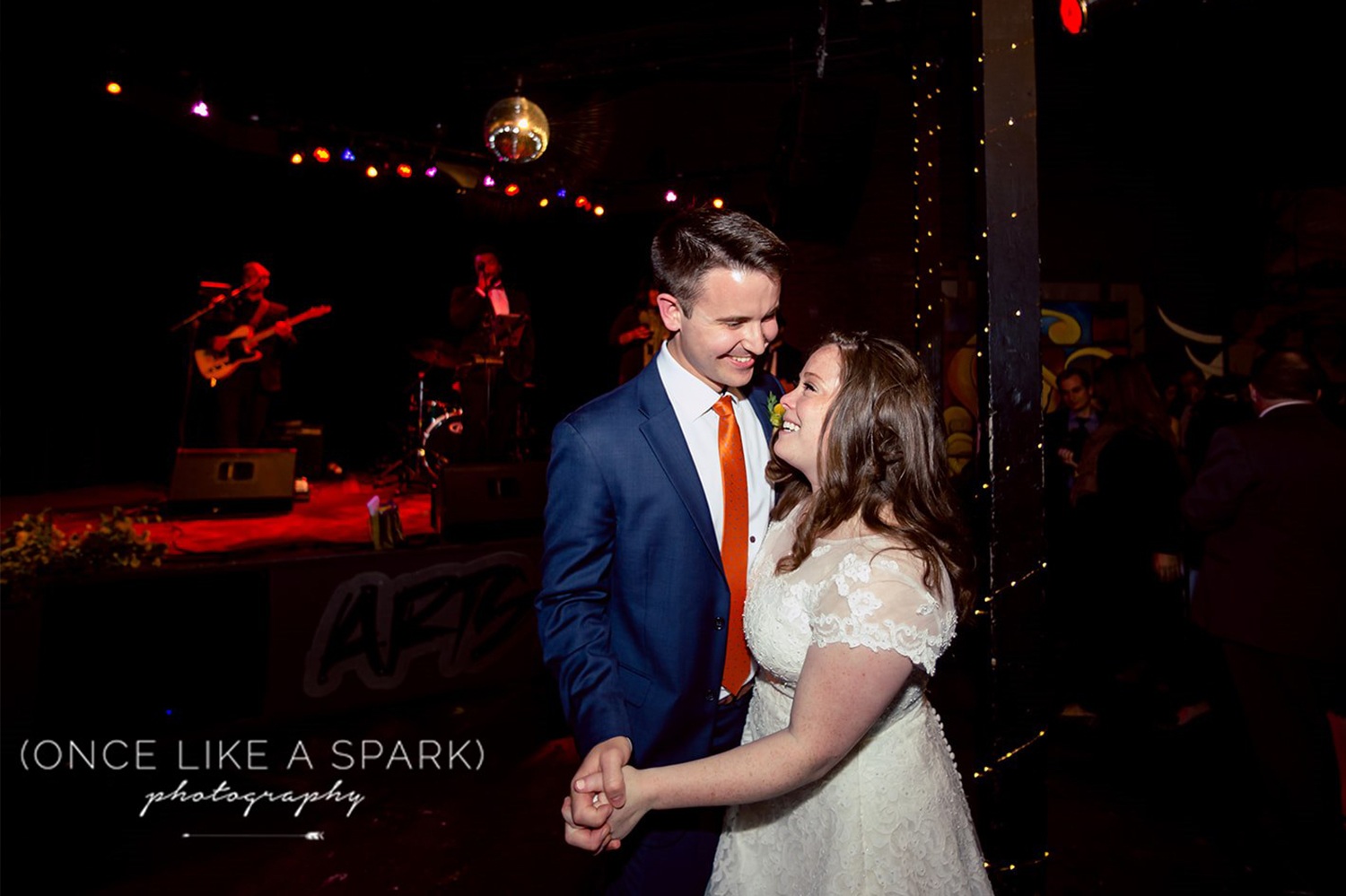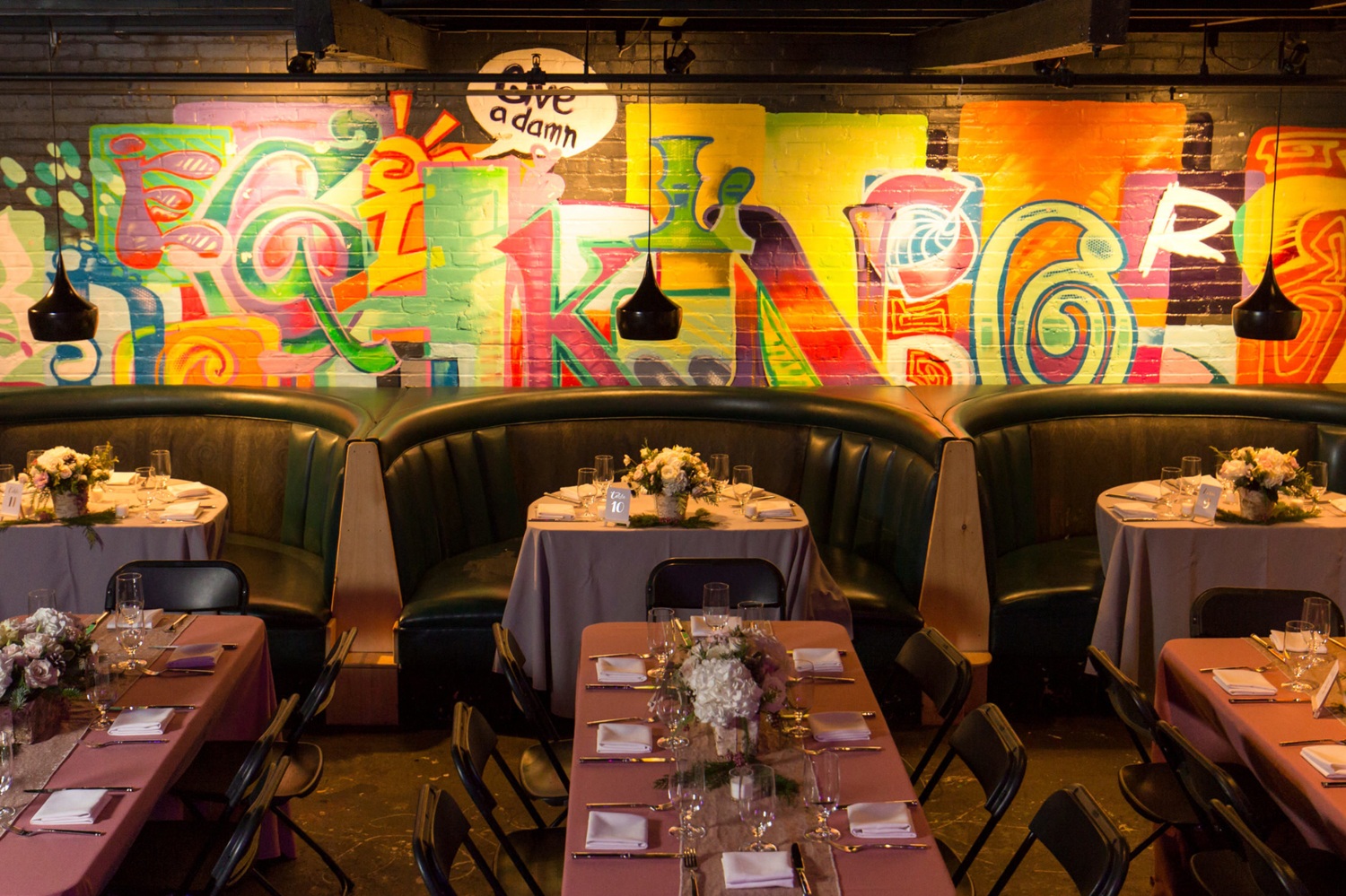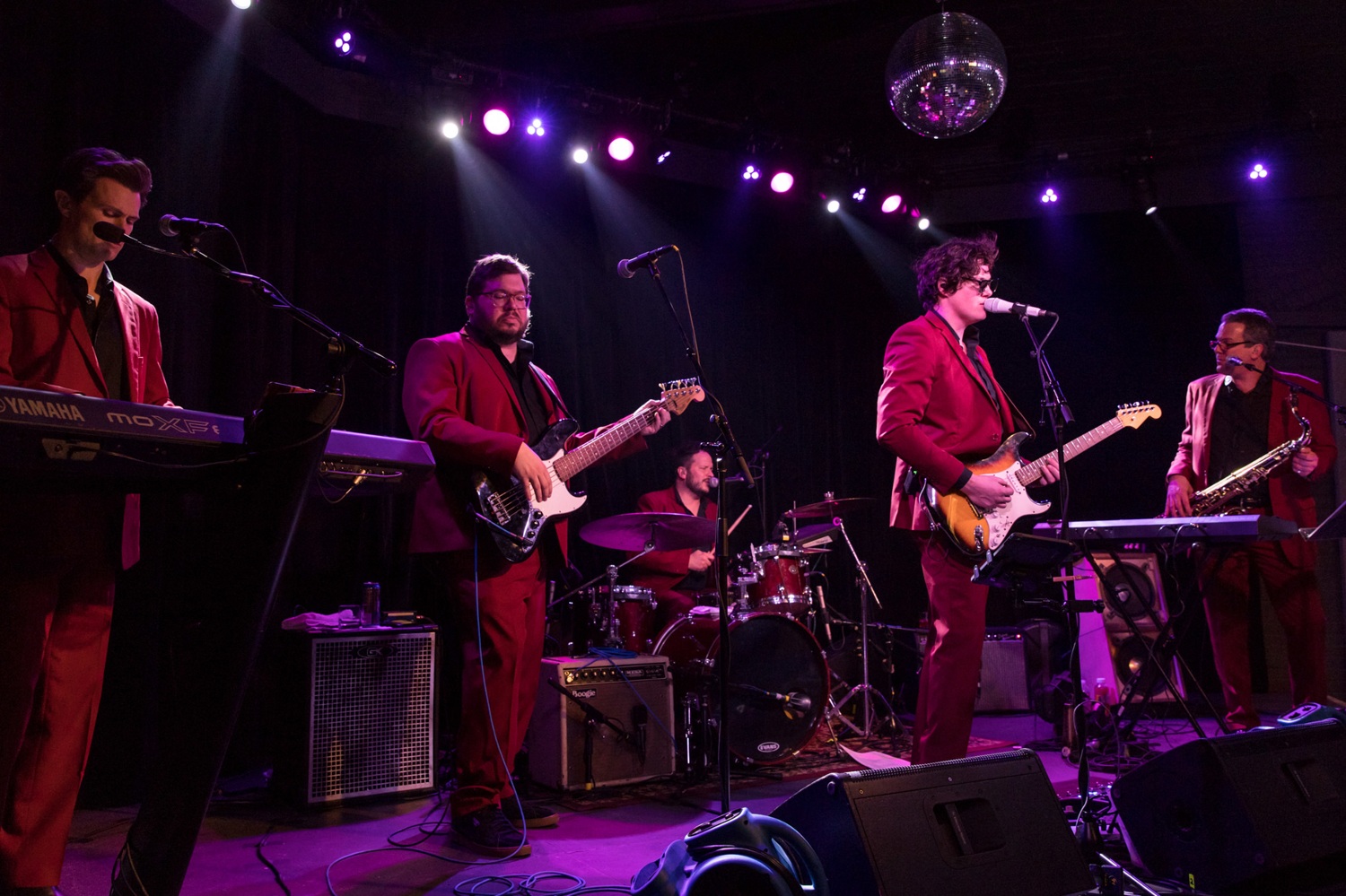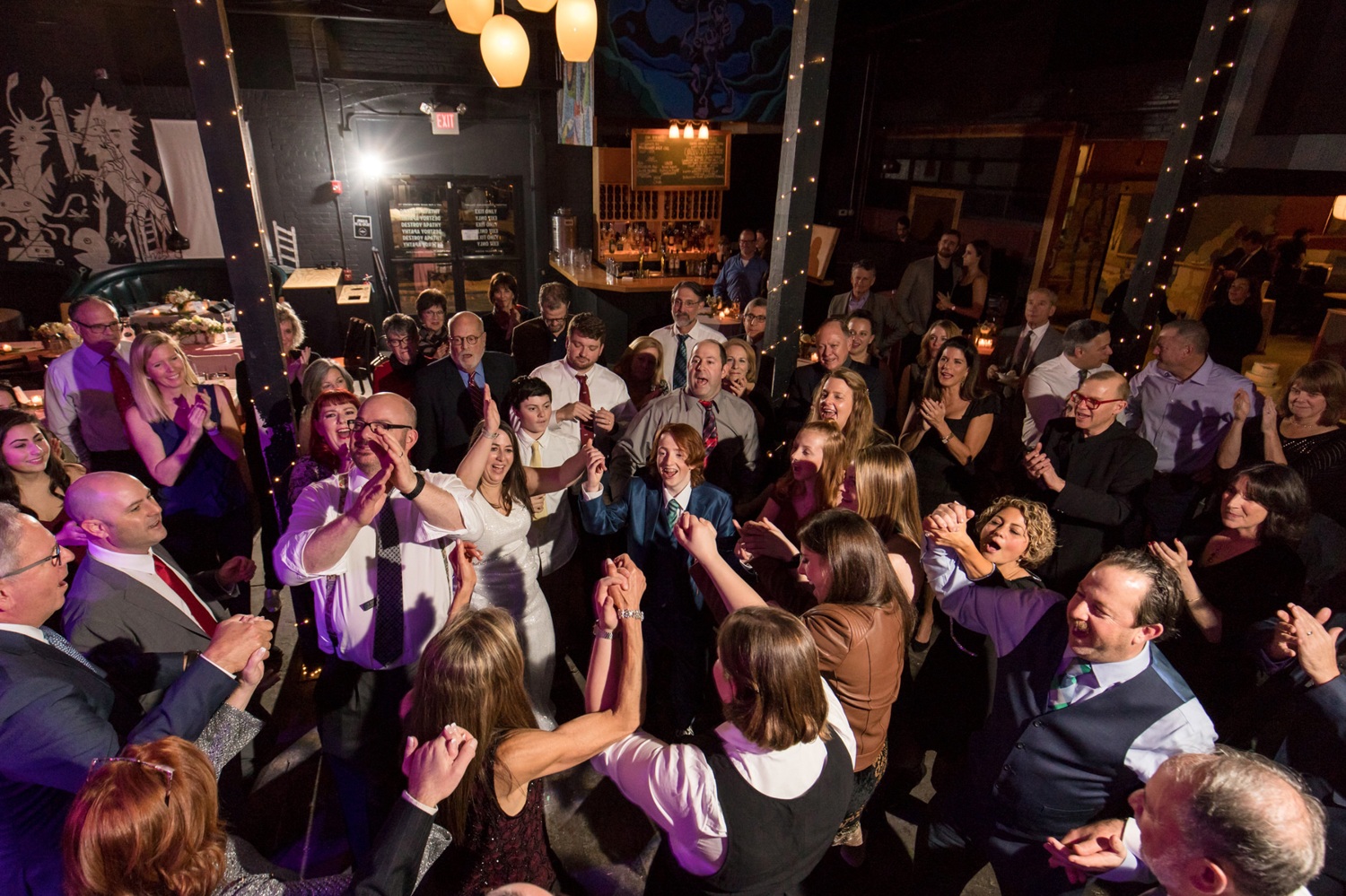 "We just had our wedding reception here this past weekend and it was beyond what we expected. We did not want a sit down dinner party, so we worked with PJ, one of the owners, and he was amazing. He got our vision down perfectly! We wanted a rolling appetizers idea with food and drinks basically all night and we got it! The food was SO DELICIOUS. George the Chef we worked with came up with the entire menu and it was spot on. Everyone kept raving about it. They really outdid themselves. We had a few stationary food spots with meat carving, meats and cheeses, and then, to top it off, their ArtsRiot food truck in the back which had some really kick ass food. We are so thrilled with how it went and would highly recommend them. We also had Grippo Funk Band as the music and they killed it. ArtsRiot was so accommodating to absolutely everything."
- Emily R. (Burlington, VT)
Get ready for the best party ever. Liquid Arts, our full service beverage catering company delivers a variety of bar options focused on craft beer, crushable wines and custom cocktails.
In the Arts District of Burlington, VT we have brought creatively flavored nightlife to a space fully equipped for parties from 25-300+ people. Music, food, and drinks all under one roof.